Fire in Church Hill Injures One, Displaces Numerous Tentants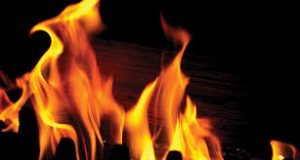 One person was slightly injured, but occupants of nine apartments in Church Hill are displaced Monday after an apartment fire on Silver Lake Road Sunday afternoon.
The fire broke out at The Landings on Silver Lake Road and destroyed ten apartment units, one of which was vacant. The cause of the fire has not been determined and officials are still trying to determine the exact number of displaced tenants.