Greene County Sheriff's Department Makes Substantial Marijuana Bust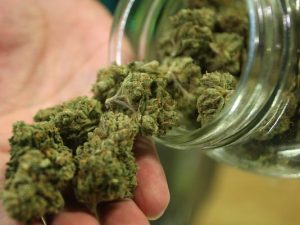 A traffic stop in Greene County leads to the seizure of $57,000 cash and a man facing drug charges thanks to a K0 officer.
A deputy with the Greene County Sheriff's Department performed a routine traffic stop on the driver of a Ford Mustang.
The deputy says 39-year-old Jerry Little acting suspicious and failed to provide proper registration and insurance.
Greene County K9 officer "Matti" later searched the vehicle and found several packages of marijuana and over $57,000 cash.
Little was arrested and is being held on a $54,000 bond.