Two People Arrested After Manufacturing Meth in Presence of Child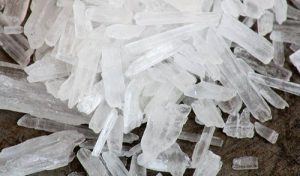 Two people are behind bars after it was discovered they were manufacturing methamphetamine in the presence of a six year old.
Officers with the Smyth County Sheriff's Office and the Drug Enforcement Administration executed a search warrant on Mosswood Lane in Marion, Va.
Inside they found 43-year-old Michael Davis and 41-year-old Kristal Crouse as well as items used to manufacture methamphetamine.
Authorities say a six year old child was present during the manufacturing of the illicit substance.
Davis and Crouse were arrested and charged with multiple offenses including manufacture of methamphetamine and felony child endangerment.
The duo is being held in the Southwest Regional Jail in Abingdon without bond.