Bristol, Virginia Leaders Looking for Solution to Financial Problems with Landfill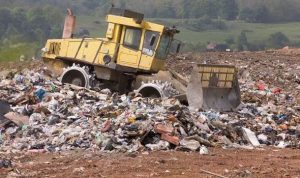 Bristol, Virginia leaders are trying to come up with an answer to a big problem at the city's landfill.
The landfill lost almost one and a half million dollars in the 2017-18 fiscal year. Over the weekend, council members held a workshop to discuss possible solutions. Council members all agree one viable solution involves raising the monthly rate residents pay to get their trash collected.
According to officials, rates were too low for years, and not enough money was put aside to deal with landfill liner issues. Currently residents pay 22 dollars a month for trash collection.