Concrete Truck Wrecks Havoc on the Parkway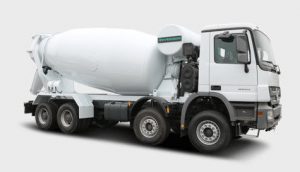 A concrete truck loses control and wrecks havoc in Bristol, Tennessee.
The incident happened on the Volunteer Parkway Tuesday morning when a concrete truck ran off the road and barrelled into a dealership.
No one was hurt in the incident but the truck damaged at least 7 vehicles in the parking lot of Motor Miles Motors as well as a power pole.
We'll keep you updated on this developing story.