Virginia Woman Pleads Guilty to Health Care Fraud in Federal Court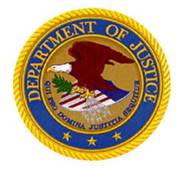 A woman in Virginia that worked as a Consumer Services Directed Facilitator and assisted elderly or disabled Virginia Medicaid recipients pleads guilty to Health Care fraud in Federal Court in Abingdon Monday.
Crystal Michelle Smith, 50, of Troutdale, Virginia, pled guilty to one count of health care fraud after information presented in the case concluded she defrauded the Department of Medical Assistance Services from 2011 to 2018.
An investigation found Smith rebilled DMAS for reassessment, routine visits, and training 1,732 times over the seven year period that either did not have proper documentation or did not occur at all.
It was also found that Smith fraudulently billed the service for $121,435 and was paid $113,877. She could face up to ten years in prison and as much as $250,000 in fines.