Spring Turkey Season Begins Saturday in Tennesssee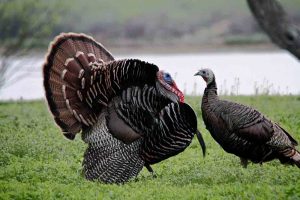 Spring turkey season is right around the corner! In Tennessee season starts for 96 counties on March 30 and runs throung May 12.
Licenses required are a state hunting and fishing combination, plus a supplemental big game license, or a sportsman license.
Bag limits are one bearded turkey per day, and up to four per season.
Also, hunters shouldn't forget to check game when they harvest a gobbler. Turkey harvest can be checked online at GoOutdoorsTennessee.com or through the TWRA's on The Go App.
The TWRA reports turkey harvest numbers have stayed consistent for several years.