Two Cherokee High School Students Arrested After Deputy Finds Gun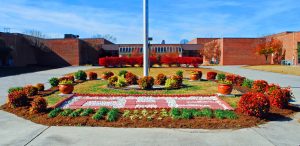 Two students of Cherokee High School have been taken into custody after a Hawkins County Deputy discovered a handgun in a backpack.
The deputy was alerted to two male students with a gun at the high school in possession of a firearm. The deputy made contact with the students and found a .38 special revolver in the students' backpack. The gun was not loaded but ammo was present.
The school was placed on a lock down but has since been lifted. Neither student reportedly had any plan of action to use the gun. Both juveniles have been taken to the Upper East Tennessee Regional Juvenile Detention Center.