Johnson County Sheriff's Office: No Charges Being Filed After 2-year old Struck by Stray Bullet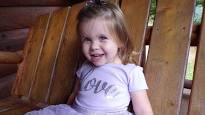 An investigation into an incident involving a Johnson County toddler being struck by a stray bullet results in no charges being filed.
According to a report from the Johnson County Sheriff's Office, investigators with the department concluded that another child playing with a pellet rifle accidentally struck 2-year old Ariel Salaices with a stray bullet.
The child was transported to East Tennessee Children's Hospital in Knoxville after the incident, where she continues to receive treatment and recover from her injuries. Her family has created a Facebook page called Updates for Ariel and are posting updates on her improving condition.