UPDATE: Name of Suspect Released in Tuesday Shooting in Saltville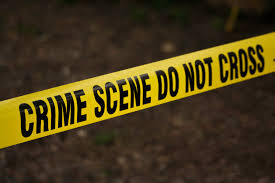 A shooting in Smyth County, Virginia Tuesday night results in the arrest of a Saltville man.
The Smyth County Sheriff's Office along with Virginia State Police were called to an incident at a home on the 200 block of Pickle Hollow Road, where they found that an argument between a man and woman had become violent. The female told police she had been assaulted by James Hunter Murphy, 43, and the suspect had fired a gun inside the home. As police arrived, Murphy fled into a wooded area. A two and a half hour search took place according to police, where then the suspect surrendered without incident.
Murphy is facing numerous charges including domestic assault and reckless handling of a firearm. He is currently being held without bond in the Abingdon Regional Jail pending court arraignments.