Free Parking Down to One Lot for Bristol Races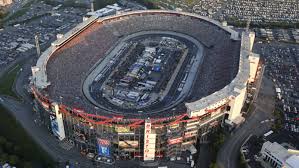 Get ready to pay if you're planning on parking for the Bristol races this weekend at the corner of White Top Road and Highway 394.
Parking will be paid Saturday and Sunday. The cost will be $10 Saturday, $20 Sunday, or $25 for both days. Parking will still be free on Friday and shuttle rides are free all weekend.
Bristol now only operates one free parking lot for the races. That is located on Highway 394 at White Top Creek Park. Shuttle services there will be at the corner of Copperhead Road and Sweet Knobs Trail.
For more information on parking visit the Bristol Motor Speedway's website.