Officer Involved Shooting in Greeneville Started with Police Chase for Different Suspect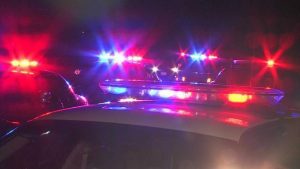 Two Greeneville, Tennessee Police Officers have been shot and a suspect is now dead in an officer involved shooting.
According to information from the Tennessee Bureau of Investigation, two Greeneville police officers attempted to conduct a traffic stop on a vehicle for speeding. The driver was pursued by deputies in a chase until the driver bailed from the vehicle and ran into a nearby apartment complex. A female passenger identified the driver as Joshua Howard and allowed officers to search for Howard in her apartment. Upon entering, police encountered a second suspect who did not live at the apartment.
The man became combative and opened fire on the officers who then returned fire and shot the suspect. The man was taken to a local hospital where he later died from his injuries. Both officers were treated for non-life threatening injuries. Joshua Howard was later found and arrested. The second suspect who was killed has yet to be identified as this incident remains under investigation.