Hawkins County Man Found Wearing Stolen Ladies Clothing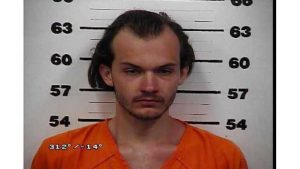 A Hawkins County man is behind bars after breaking into a home over the weekend and stealing a females clothes,
25-year-old Jesse Dalton Carey allegedly broke in the home because he said he needed dry clothes after falling into a river.
Deputies found Carey walking down the road as they were headed to the home that was reportedly broken into. He was found wearing pink yoga pants, cowboy boots, a ladies sleeveless sweater and a ladies white jacket.
The articles are clothing were identified by the victim as hers. Carey was also found with several other stolen items including a ring and a duffle bag.
He was arrested and charged with aggravated burglary, vandalism and theft of property.