JC Penny Employee in Johnson City Mall Arrested on Embezzlement Charges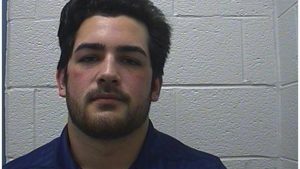 A JC Penny employee at the Johnson City mall who was observed stealing items and processing fraudulent returns of more than $1,000 is now facing charges.
Johnson City Police arrested 19-year old Denzel Medina after admitting to the theft from the store during police investigation. Medina is charged with embezzlement and is currently held in the Washington County Detention Center on a $5,000 bond.
He is scheduled for arraignment Wednesday in Washington County General Sessions Court.