Fire Destroys Three Mobile Homes in Abingdon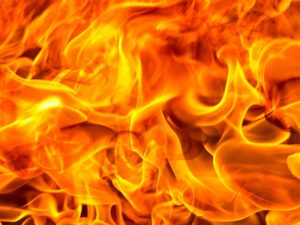 A fire in an Abingdon mobile home park destroys multiple homes.
Abingdon fire crews were dispatched to the scene early Friday morning on Norfolk Street.
When crews arrived on scene the fire had spread to three mobile homes. Crews report the fires burning incredibly hot and all within 20 feet of one another.
The fire is believed to have started on an outside porch but the investigation is still ongoing.
Resident all made it out safe and are being helped by the red cross. Investigators say two dogs lost their life in the fires.