Bristol, Tennessee Man Sentenced in Abduction and Rape Case from 2016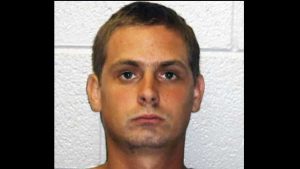 A Bristol, Tennessee man that was arrested in 2016 in North Carolina for the abduction of a girl from Missouri has been sentenced to more than 56 years in prison for child sex crimes stemming from the kidnapping.
Kenneth Whitehead was sentenced to 699 months after he was convicted on two counts of statutory rape of a child under 15.
In 2016 Whitehead kidnapped a 13-year-old girl out of Dent County, Missouri.
He was later found in Western North Carolina in the Pisgah National Forest.
Whitehead was later charged with two counts of first-degree statutory rape of a child.
The girl was reunited with her family.