Health Officials Working to Contact more than 600 people Who May Have Been Exposed to Measles Patient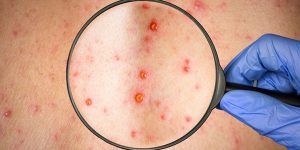 After confirming a case of measles in east Tennessee, health officials are now working to contact more than 600 people who may have been exposed to highly contagious disease.
The number includes both in and out of state residents that could've been exposed.
Last week one person was diagnosd in East Tennessee. Only 15 cases have been reported in the volunteer state over the last decade.
The Centers for Disease Control and Prevention recommends that all children get two doses of measles vaccine, which is 97% effective.