Johnson City Man Flees From Police, Found in Dumpster and Arrested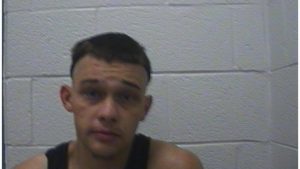 A Johnson City man is behind bars after refusing to stop for police, fleeing from his vehicle that had a 16 year old passenger inside, and hiding in a dumpster before being caught.
A report from the Johnson City Police Department says they attempted to pull over Jordan Reece, 22, early Monday morning, and Reece initially did not stop, but then pulled over the vehicle and fled. Officers searched the area and found Reece hiding in a dumpster a few blocks from the scene.
He was arrested on charges of DUI with a child in a vehicle, Felony Evading Arrest, and two counts of reckless endangerment. Reece was transported to the Washington County Detention Center on a $25,000 bond, and goes to Washington County General Sessions Court Monday at 10:30 A.M.