Bristol Man Leads Police on Dangerous Chase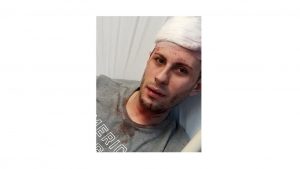 A man has been arrested by Bristol, Tennessee Police after led them on a dangerous chase which included one officer falling out of a vehicle.
Christopher Wayne Palmer is charged with felony evading arrest, reckless endangerment, and failure to stop for a stop sign.
Palmer was already wanted on multiple warrants out of Sullivan county.
The chase began after officers responded to a report of drug activity in the parking lot of a business on Bellebrook Road.
The officer that fell out of the vehicle is unharmed while palmer suffered injuries that are not life-threatening.