2019 Appalachian Fair Schedule Announced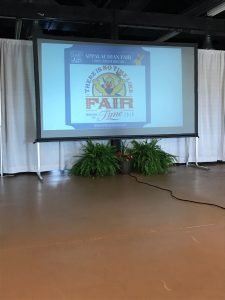 Officials with the Appalachian Fair in Grey, Tennessee have announced the lineup for the 2019 Schedule. Mitchell Tenpenny kicks the week off of music and festivities on Monday, with concerts from returning artists such as David Crowder and Josh Turner occurring Tuesday and Friday respectively.
Appalachian Fair Manager Phil Booher says he is happy to have returning artists like Crowder and Turner. "Josh was here about three years ago and Crowder two years ago. They are just outstanding artists, they do a great job for us, and we are looking forward to having both of those guys back this year." The remaining artists performing at the fair include Morgan Wallen on Wednesday, Dylan Scott on Thursday, and Folk Soul Revival concluding festivities on Saturday.
Below is a list of the complete lineup as of May 7th:
Monday: Mitchell Tenpenny/Adam Hambrick
Tuesday: Crowder/Rhett Walker Band
Wednesday: Morgan Wallen/Hardy
Thursday: Dylan Scott
Friday: Josh Turner/Emily Ann Roberts
Saturday: Folk Soul Revival/Carson Peters & Iron Mountain