Tennessee Department of Health Releases Report on Ballad Health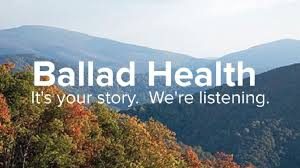 The Tennessee Department of Health has released its annual report for Ballad Health's Certificate of public advantage, noting successes, challenges and unexpected consequences since the merger of Mountain States Health Alliance and Wellmont Health System.
TDH determined Ballad has succeeded in keeping hospitals open and avoiding large scale layoffs.
Their biggest criticism of Ballad Health System focuses on communication and how major announcements and changes to the health system were presented to the public and the TDH.
The 29-page report said TDH's finding of public advantage continues and final score will be calculated in spring 2020.