Dollywood's Newest Addition Open to the Public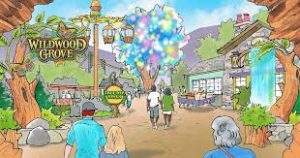 Dollywood's newest addition to it's theme park is now open to the public.
Wildwood Grove, a $37 million expansion, opened up on Friday and provides a new array of experiences for the park including 6 new rides.
Park employees say the new features are designed to accommodate everyone in the family allowing them to experience it as a unit.
A 52-foot-tall and 52-feet-wide Wildwood Tree sits at the center of the new 'land' providing an enchanting feel to the area.