Virginia Doctor Accused of Running Illegal Pill Mill Found Guilty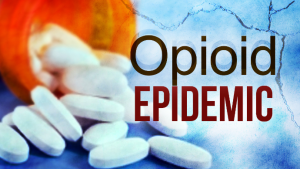 A nine day trial for a Virginia doctor accused of running an illegal pill mill has reached a verdict.
Dr Joel Smithers out of Martinsville, Virginia was found guilty on nearly 900 federal drug charges in U.S District Court in Abingdon. Along with the convictions, the jury also concluded that a oxycodone and oxymorphone prescription prescribed by Smithers to a West Virginia woman caused her death. Additional evidence in the trial says Smithers accepted over $700,000 in cash from patients, some traveling hundreds of miles away for the prescriptions.
Smithers will be sentenced August 16th and faces a minimum sentence of 20 years as well as a maximum fine of more than $200 million.