Jonesborough Man Facing Numerous Drug, Gun Related Charges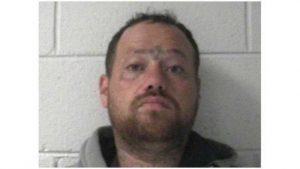 A Jonesborough man is facing several charges after police pulled his vehicle over for a partially covered license plate and discovered the man had a variety of items in his car including a rifle and meth.
According to Johnson City Police, Jonathan Garland, 31, was pulled over Saturday night for the covered license plate, and further investigation revealed the tag had been altered. The vehicle was then towed, and led to the finding of drug paraphernalia, pills, methamphetamine, and a rifle with a bump stock attached. Garland's license was also found to be suspended during the arrest.
Police charged Garland with altered license plate, driving on a suspended license (1st offense), unlawful drug paraphernalia, simple possession of schedule IV, possession of methamphetamine with intent to sell, and possession of a firearm in the commission of a dangerous felony.
Garland faces arraignment Monday at 1:30 P.M.