New Details Surrounding Mendota Man Accused of Three Murders Following Monday Press Conference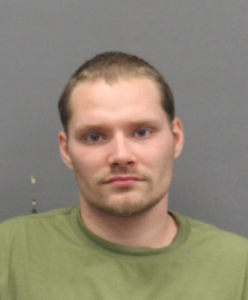 The Washington County Virginia Sheriff's office held a press conference Monday providing details that lead to a Mendota man, James Michael Wright, 23 being charged with three counts of capitol murder.
Wright is accused of the shooting deaths of 3 female victims, identified during his confession as Elizabeth Vanmeter, 22, of Carter County, Tennessee, Joslyn Alsup, 17, of Cobb County, Georgia, and Athina Hopson, 25, of Johnson City, Tennessee. He became acquainted with these women while working for the James H. Drew traveling carnival. Sheriff Newman said Johnson City Police contacted them for an interview on a suspect connected to a missing persons case involving Athina Hopson. The interview resulted in a search warrant being obtained to search Wright's truck that was badly damaged in a crash with a Washington County School bus.
Upon search of the vehicle, investigators found Hopson's cell phone and shortly after another warrant to search Wright's house was conducted. The man confessed to the murders Thursday, May 9th and provided a description to police of each woman that he allegedly killed. Police over the weekend searched Wright's residence and found what is believed to be the bodies of Vanmeter and Alsup, while they still search for Hopson's body in the river. Police are seeking positive identification on the two women they have found and an autopsy is being conducted as of Monday. Wright remains in the Southwest Virginia Regional Jail in Abingdon without bond.