Global Entry Enrollment Center Set To Open Next Wednesday at the Tri-Cities Airport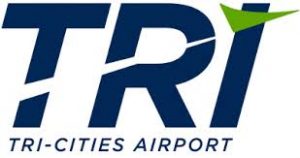 A U.S Customs and Border Protection Global Entry Enrollment Center is set to open at the Tri-Cities Airport.
This center hopes to address the growing demand for enrollment appointments in the Global Entry program. Kristi Haulsee, Director of Marketing and Air Service Development for the Tri-Cities Airport says this new center is a huge asset to the region for those looking to not travel as far. "This is the closest center for a three to five hour drive, so it's a huge asset for the region all the way up into Kentucky, Virginia, West Virginia, and North Carolina. It can also probably serve South Carolina residents to come here and get into an enrollment center a little more quickly even than some of the centers that are further away," Haulsee said.
The Global Entry program provides expedited clearance for pre-approved low risk international travelers. The Global Entry Enrollment Center will initially open Tuesday through Thursdays from 9:00 A.M to 1:00 P.M., and will have its grand opening next Wednesday May 22nd.