Ballad Health Releases Nine Month Finance Reports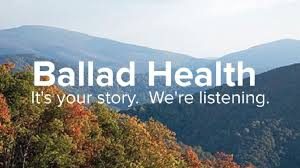 Ballad Health has released finance reports for its first nine months of the fiscal year and highlights strong financial performances during this time.
Operating cash flow at the end of the nine month period showed a 12 percent increase from the year prior, as well as a total cash flow increase of 16 percent. Ballad also reports plans to invest more than $172 million on capital improvements within the health care system as well as investing more than $1 billion dollars into the region's labor force during the remaining days of the fiscal year.