Sullivan County Commission to Vote on Increased Jail Staffing at Sullivan Co. Jail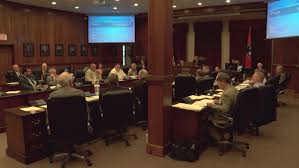 The Sullivan County Commission votes tonight on a resolution for increased jail staffing at the Sullivan County Jail.
This resolution calls for an increased Sullivan County Correction's budget of just over one million dollars to accommodate 20 additional correction staff positions at the overcrowded facility. Concern of desertification at the jail has increased as the facility only has room for 619 inmates, but currently houses over 900 inmates. We'll have the results of this vote tomorrow.