Bees Exhibit Set to Open at Bays Mountain Park.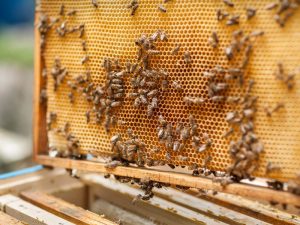 A new interactive exhibit is about to open in Bays Mountain Park and Planetarium.
The new bee exhibit has many excited as it demonstrates the very important role bees play in our ecosystem and the modern struggles they face.
An interactive and hands-on experience is a first for the park.Visitors will also be able to get a magnified look inside of the bees' home in great detail.
The addition comes as part of a 10-year plan that will bring $8 million worth of upgrades to the park that began last year.
The grand opening is scheduled for this Thursday, May 23 at 1 p.m in the parks Nature center.