Sullivan Commissioners Approve More Than A Million Dollars For Additional Jail Staff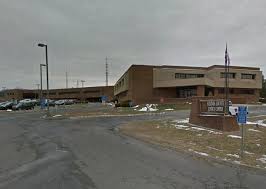 The Sullivan County Commission has approved a resolution to add 20 new staff members at the cost of just over one million dollars for the next Sullivan County Correction budget. This resolution was overwhelmingly approved Thursday night, and Sullivan County Sheriff Jeff Cassidy shared his thoughts on the result.
"I was really glad to see they saw the dire need we were in, and now they will send it over to the budget committee for a final hearing to amend our budget to include those officers that are needed," Cassidy said.
For the region's largest jail that faces issues of overcrowding, under-staffing, and threat of desertification, relief may be soon on the way. If the budget committee finalizes the amendment, the new budget would take effect July 1st.
PREVIOUS STORY:
Sullivan County's jail has a capacity of 619 inmates but currently is housing almost one thousand . Besides facing a threat of not being re-certified, the jail is also under staffed. That's about to change after county commissioners overwhelmingly approved just over one million dollars to pay for 20 new staff for the regions largest jail.