Kingsport Voters Elect Patrick Shull As Next Mayor In Model City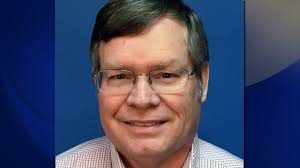 Kingsport voters have elected current Sullivan County Commissioner Patrick Shull as the Model City's next mayor. Shull gathered nearly three thousand votes to defeat four other contenders including current Vice Mayor Mike McIntire. Meanwhile, Darrell Duncan, Tom Olterman and James Phillips were each elected to a term on the Board of Mayor Alderman. In the school board race, Jim Welch, Todd Golden and Julie Byers were each winners.
In Bristol, voters there elected Vince Turner, and Mahlon Luttrell to a term on city council and Eric Cuddy, and Derek Linkous were each elected to a term on the city school board.
In Bluff City, Eric Ward, Jeff Broyles, and Carol Keith were each winners in the city alderman's race.