Couple Charged with Child Neglect Charges Following Domestic Violence Call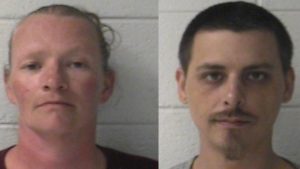 A domestic violence call leads to four children being removed from a Jonesborough, Tennessee home.
The oldest child made the call and it's alleged that 36-year-old Richard Thayer and Tara White were fighting when Thayer pointed a handgun at Watts' head.
Thayer was arrested and a further investigation of of the residence revealed unsanitary and unfit living conditions throughout.
A follow up investigation by the Department of Child Services confirmed the initial report. They called the residence a run down farmhouse that was falling apart. Reports of garbage, animal feces and standing water were mentioned.
Thayer and Watts are both being held on various charges including child neglect and aggravated child neglect