Two Individuals Charged in "Operation California Dreamin" Sentenced in Abingdon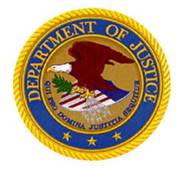 Two of 28 individuals charged in a large scale investigation of methamphetamine trafficking named Operation California Dreamin have been sentenced.
According to U.S Attorney for the Western District of Virginia Thomas Cullen, defendant Melissa Barrett, 46, of Meadowview, Virginia, was sentenced to 168 months in prison for distributing meth, while the other defendant Matthew Mullins, 45, of Bristol, Virginia was sentenced to 188 months for also distributing meth. Court information shows in 2017, an investigation opened up about possible methamphetamine trafficking from California to states in the Southeast including Virginia and Tennessee. 28 individuals were identified and arrested in the round up.
Numerous local law enforcement agencies participated in the investigation.