VA Gov. Northam Recommending Nearly $5 Million for Appalachian Regional Commission Grants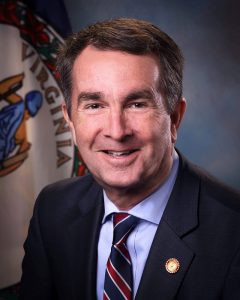 Virginia Governor Ralph Northam is recommending nearly $5 million for Appalachian Regional Commission grants for 20 different projects.
In an announcement Monday, the Governor says these grants are a vital source for communities in the Southwest Virginia region, where these projects will take place. Among local areas, projects recommended include a $500,000 sewer project for Wise County, a $500,000 waterline extension grant for Buchanan County, and a $300,000 grant to grow tourism for the Southwest Virginia Recreational Authority.
The Commission is finalizing approval for projects to be awarded later this year. To find a full list of recommended projects, click here: https://www.governor.virginia.gov/newsroom/all-releases/2019/june/headline-841018-en.html