Kingsport Police Searching for Missing Man that May Be in Danger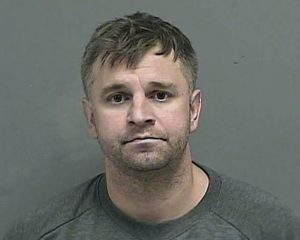 Kingsport Police are searching for a missing man they say may be in danger.
According to a report from the department, Ioan Mociran, 37, was reported missing Thursday afternoon after originally being seen early in the day near the intersection of East Center and Myrtle Streets in Kingsport. Multiple sources tell Kingsport authorities, there is legitimate concern for his health and well being.
He is described as a white male standing six feet tall, weighing at around 230 pounds, with brown hair and brown eyes. He was last seen wearing a black t-shirt. Anyone with information on Mociran's whereabouts should contact the Kingsport Criminal Investigations Division at (423)-229-9429 or Kingsport Central Dispatch at (423)-246-9111. Also, anonymous tips can be sent through "Citizen Feedback" forms at this link: https://www.kingsporttn.gov/city-services/police-department/contact-us