UPDATE: Missing Russell County Man Found Safe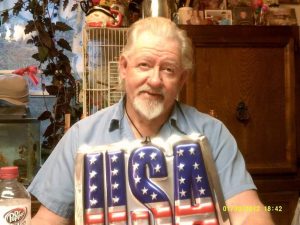 The Russell County Sheriff's Office has confirmed in a Facebook post that they have located Alex Jacobs. He is safe and sound.
PREVIOUS STORY:
A Russell County man with dementia and Alzheimers is reported missing by authorities in that county. The Russell County Sheriff's Department says 72 year old Alex Lee Jacobs of Cleveland Virginia was last seen on Saturday in a black Tundra with handicap plates with a brown and white dog heading to Abingdon. Jacobs stands five feet seven inches tall and weighs 145 pounds.