Structure Fire in Fall Branch Calls Crews in to Investigate for Possible Arson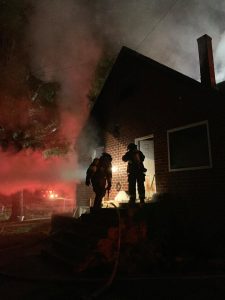 An arson investigation has been launched following a structure fire in Fall Branch early Wednesday morning.
According to the Fall Branch Volunteer Fire Department facebook page, firefighters along with several other crews in Washington County responded to a structure fire at the 200 block of Double Spring Road. As of Wednesday morning, no occupants were found, but investigators are on the scene to see if arson could be the cause of the fire.
Courtesy of Image: Fall Branch Volunteer Fire Department