Kingsport Police Searching for Missing Female Juvenile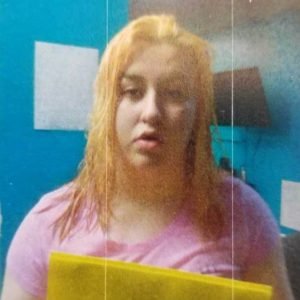 Kingsport Police are asking for the public's help in search of a missing teen.
Authorities say Jenna White, 16, was reported missing Wednesday evening. Police say foul play is not suspected, however, all leads have been exhausted to this point. She is a white female juvenile standing at 5 feet 4 inches tall, with blond hair and brown eyes, and weighs around 169 pounds. She was last seen wearing a white t-shirt, royal blue sweatpants, and pink socks.
Anyone with information on White's location should contact the Kingsport Criminal Investigations Division at (423)-229-9429 or Kingsport Central Dispatch at (423)-246-9111. Alternatively, if an individual who is able to supply information related to this or any other case wishes not to be identified, tips can be submitted anonymously via online "Citizen Feedback" forms available at the following link:
https://www.kingsporttn.gov/city-services/police-department/contact-us
Courtesy of Image: Kingsport Police Department