Third Suspect Involved in Meadowview Convention Center Shooting Arrested in Hawkins County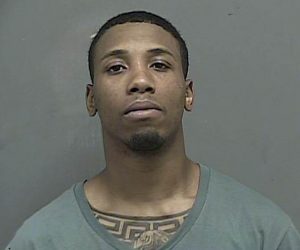 The final of three suspects accused of being involved in a shooting at the Meadowview Convention Center in Kingsport has been arrested.
According to the Kingsport Police Department, the Hawkins County Sheriff's Office conducted a traffic stop Sunday night on suspect Matthew Phillips near Highway 11W and Silver Lake Road in Hawkins County. Phillips was arrested on an outstanding warrant and turned over to Kingsport Police, where he was then taken to the Kingsport City Jail and remains held on a $500,000 bond.
Phillips along with Deonte Bristol and Brittany Stafford are all three facing charges for their alleged involvement in the shooting that happened on June 8th. Bristol and Stafford were arrested and have since appeared on court. The investigation into the shooting at the convention center is still ongoing.
Courtesy of Image: Kingsport Police Department