Jonesborough Man Arrested for Harassing Women Walking on Street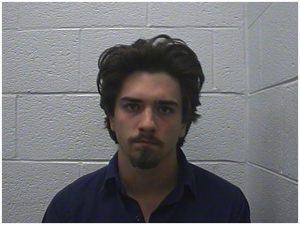 Johnson City Police have arrested a man following two incidents this month in which he allegedly followed a woman walking on the sidewalk, harassed her and exposed himself.
22-year-old Jacob Valentine allegedly first approached a victim on June 15, exposing himself and and speaking vulgarly.
A second incident occurred on June 25 when the suspect approached a victim once again verbally harassing her trying to coax her into his vehicle as she walking on the sidewalk in the area of West Maple and Buffalo Streets. The investigation revealed the vehicle and the suspect were a match to the previous case.
Valentine was taken to the Washington County Detention Center where he is being held on a $3,500 bond.
The JCPD is asking any other witnesses or potential victims concerning the matter please come forward. You can contact Criminal Investigations division at 423-434-6166.
Courtesy of Image: Washington County Detention Center