Police Arrest Three at Kingsport Trailer Park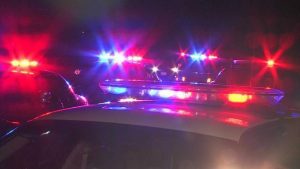 Three people have been arrested following at a Kingsport Trailer Park.
A tip was given to officers that wanted Vice Lord gang member, Dustin Overbay, was spotted standing by a black BMW at Ward Place Trailer Park.
When police arrived on scene they observed three suspects standing by the vehicle. Once they spotted police they took off on foot Officers quickly chased down Thomas Cole and Eric Carney but a third suspect, William Couch, ran into a nearby home and refused to come out.
Kingsport S.W.A.T was called to the scene and entered the residence apprehending Couch. All three suspects have been charged in the case and are being held in the Kingsport City Jail. There was no sign of Overbay at the scene.
If you have information regarding his whereabouts please contact authorities.