Carter County Deputies Arrest Man on Meth Charges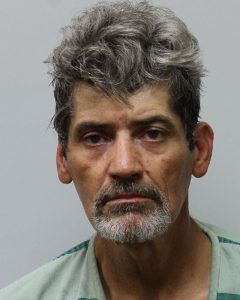 Deputies with the Carter County Sheriff's Office have arrested a man on drug related charges after receiving a call about a possible burglary.
The office received a call early Wednesday morning in reference to a possible breaking and entering on Gap Creek Road, and when a deputy arrived on scene, he discovered Terry Charles Taylor, 56, and another woman inside the home. Taylor told the deputy they had permission from the homeowner to be inside the house, but during an investigation, the deputy discovered a black bag that contained syringes and a substance that appeared to be methamphetamine. When asked about the discovered items, Taylor admitted that the items found were his.
The man was arrested and charged with possession of drug paraphernalia and possession of methamphetamine. Taylor was taken to the Carter County Detention Center and is currently being held on a $5,000 bond.
Courtesy of Image: Carter County Sheriff's Office