Second of Four Defendants in Southwest Virginia Meth Trafficking Ring Sentenced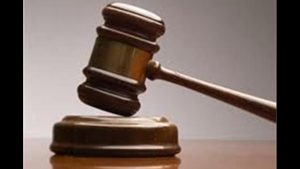 The second of four defendants found guilty in a methamphetamine trafficking operation in Smyth County, Virginia has been sentenced to nearly 22 years in prison.
Jeremy Olinger, 38, was sentenced last week in U.S District Court in Abingdon on charges of one count of conspiring to distribute and possess with the intent to distribute 500 grams or more of methamphetamine and one count of possessing with the intent to distribute and distributing 500 grams or more of methamphetamine. Court documents show from September of 2015 to November of 2016, Oligner conspired with five other individuals to distribute meth throughout Southwest Virginia. He also admitted to obtaining "crystal ice", a potent form of methamphetamine, by the pound at least two or three times per week, sometimes obtaining the drug from parts of California. Once he obtained the drug, he distributed to others for personal income, admitting to trafficking 5 to 15 kilograms of ice during this time span.
U.S Attorney Thomas Cullen said, "I am grateful for the dedication of our law enforcement partners in disrupting this major source of supply in Southwest Virginia and sending him to federal prison for over 20 years." The first of four defendants, Adam Conley, was sentenced to 5 years in prison for his role in the conspiracy. Two other defendants in the case, including Amanda Moore and Michelle Boardwine, will be sentenced later this year.