U.S District Court Judge Rules James Jordan Not Competent For Trial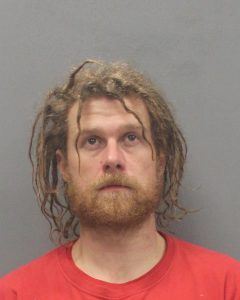 A U.S District Court judge has determined that James Jordan, the man accused of killing a man and injuring another on the Appalachian Trail in southwest Virginia is not competent to stand trial.
Judge Pamela Meade Sargeant ruled in Wednesday morning's competency hearing that Jordan is not fit to stand trial, and thus will be transported to a federal facility to be restored to competency. A psychiatric evaluation conducted on Jordan was returned to the court Tuesday, but those documents have been sealed.
Jordan is accused of killing Ronald Sanchez of Oklahoma back in May in a section of the trail in Wythe County, VA. He remains in custody and no date has been set as of yet for the transfer.
Courtesy of Image: Southwest Virginia Regional Jail