PUSH! Film Festival Accepting Applications for 2019 Event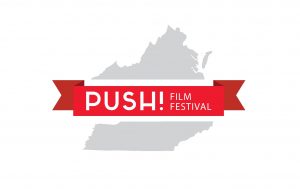 The PUSH! Film Festival, hosted annually in Bristol is currently accepting film submissions from filmmakers.
The PUSH! planning committee has announced they are looking for short films, that must be shot in Tennessee or Virginia by filmmakers that live in those specific states. In addition, they are also seeking features that do not have restrictions.
"The film festival committee is looking forward on honing in on what has exhibited the most interest from our previous four years of the festival," says Maggie Bishop, Executive Director for Believe in Bristol. "Our filmmakers and audiences have loved the rivalry between the two states as well as seeing the incredible films that showcase the talent, history, and beauty of our region."
The event will take place Saturday October 12th at the Birthplace of Country Music Museum, and the deadline to submit a film is Monday July 15th. More information about the event can be found at pushfilmfest.com. For those interested in making contributions to the festival, visit the website or contact Maggie Bishop at (423)-573-2201 or by email: pushfilm@believeinbristol.org.
Courtesy of Image: PUSH! Film Festival