Tennessee Big Shots Returning to Cattails at Meadowview for Second Straight Year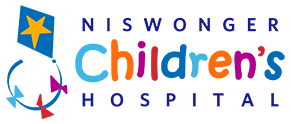 For the second year in a row, the World Long Drive Association is returning to Kingsport for the Tennessee Big Shots event that benefits Niswonger Children's Hospital.
The success of last year's event at Cattails at Meadowview prompted a return to the course, with crowds reaching standing room only and over 100,000 viewers tuned in live to watch in the Golf Channel. Tennessee Big Shots is part of the Niswonger Children's Hospital Classic, which attracts some of the biggest names in golf. Reigning Tennessee Big Shots Open Division champion Justin James of Jacksonville, Florida described it as the "best crowd" of last year's tour.
"We couldn't be more excited to have this event back in Kingsport again this year. The spotlight Tennessee Big Shots shines on Kingsport and our region is fantastic! We look forward to the continued success of this event and our partnership with Ballad Health and Niswonger Children's Hospital," said Jud Teague, executive director of Visit Kingsport. The long-drive golf event will take place Saturday-Monday, Aug. 10-12 and feature a Men's Division and Women's Division. The qualifying rounds will occur Aug. 10-11, with the finals on Aug. 12 broadcast live on Golf Channel beginning at 6 p.m. ET.
For more information, visit www.worldlongdrive.com or www.tennesseebigshots.com.
Courtesy of Image: Niswonger Children's Hospital