Man Who Allegedly Stabbed Ex-Girlfriend with Screwdriver Has Case Moved to Jury Trial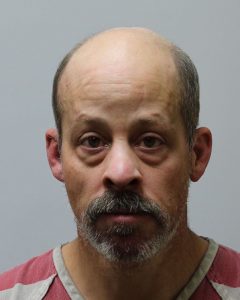 A Carter County man in court accused of stabbing his ex-girlfriend with a screwdriver will head back to court in September for a jury trial.
Naaman Wayne Buckles, 47, was arrested back in December of 2018 for attempted first degree murder, especially aggravated burglary, and resisting arrest, after police say Buckles stabbed a woman with a screwdriver when she opened the door for him. The woman was taken to the hospital and treated for her injuries.
He will be back in court September 10th.
Courtesy of Image: Carter County Sheriff's Office