Bristol Hotel Ranked On Travel + Leisure List Among Best Hotels in the U.S/World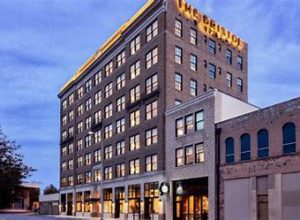 The Bristol Hotel is being recognized nationally as one of the top 15 city hotels in the United States.
Travel + Leisure released their list Wednesday and the Bristol Hotel was ranked fourth, ahead in the list of other hotels in places like Chicago and New York. In a separate list by Travel + Leisure, Bristol ranked 53rd out of 100 for best hotels in the world.
"We are humbly honored by being awarded the # 4 city hotel in the entire USA by Travel & Leisure, and also making the # 53 spot in the world is a noteworthy achievement for us," said Kevin Kruse, General Manager of the Bristol Hotel. "I contribute all of our success to the talented group of ladies and gentlemen we have working here. They are an amazing group of service professionals from the local area. The Tri-Cities community has supported us from the day we opened our doors and none of this would be possible without them. This really shows what our area is capable of on a world stage."
Click here for U.S Hotel Rankings by Travel + Leisure
Click here for Worldwide Hotel Rankings by Travel + Leisure
Courtesy of Image: The Bristol Hotel