Greeneville PD On the Lookout for Vehicle Involved in Alleged Hit & Run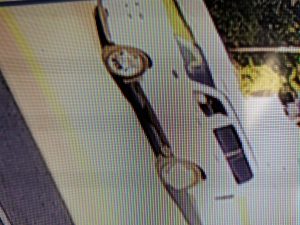 Police in Greeneville are asking for help in finding a vehicle and driver involved in an alleged hit and run.
A post on Facebook from the Greeneville Police Department says a white Dodge Nitro hit a pedestrian, and caused injuries to the individual on Tuesday on Summer Street. If anyone has information on the incident or where the driver may be, please call Detective G Holt with the Greeneville Police Department at 423-783-2815, the Tip Line at 423-783-2868, or send a private message on their Facebook page.
Courtesy of Image: Greeneville, TN Police Department