Johnson City Parks and Rec Select Adam Dickson as Supervisor for Langston Centre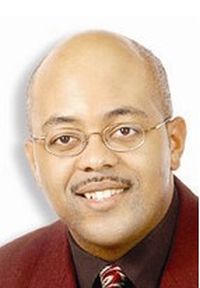 A supervisor has been chosen for the new Langston Centre in Johnson City.
The Parks and Recreation Department has announced Adam Dickson will serve as the first supervisor over the renovated former Langston High School, that served as Johnson City's African American public high school from 1893 to 1965. Dickson currently serves as vice mayor on the Jonesborough Board of Mayor and Alderman, and once served as a regional community development coordinator for the Appalachian Community Federal Credit Union.
"I know and understand the desire of LEAD to see the Langston Centre properly memorialize their alma mater while also set a tone of inclusion and community for Johnson City and the Tri-Cities region," Dickson said.
LEAD stands for Langston Education and Arts Development Inc., an acronym for the organization founded by alumni of Langston High School. Renovations to the former Langston High School began last October and is expecting a fall 2019 opening. The two story 13,000 square foot facility plans to provide cultural arts, events, and education to the community.
Courtesy of Image: Johnson City Parks and Recreation